News
Snaml Book 4.0, a Cloud App Organizer Released
December 15, 2014 Toronto. Snaml Book 4.0, a Cloud and Web App Organizer for both iPhone and iPad with iOS 8 is available on App Store: Snaml Book excellent for Christmas gifts.
Ladybug Player supports 4K/HEVC Ultra HD Video
August 27, 2014 Toronto. Ultra HD (HEVC / H.265) has become an international standard of 4K video. Today Ladybug Player version 7.7 was released to support 4K/HEVC video for Windows 7/8 PCs. By using 50% less network bandwidth than H.264 , Ultra HD/HEVC video is ideal for online 4K streaming video. more details.
Dual UI for 2In1 PC in Ladybug Mixer Pro 4.1
June 22, 2014 Toronto. Auto Dual UI switching for 2in1 Laptop/Tablet PC like Dell's XPS12 was implemented in Ladybug Mixer Pro 4.1. Semi-tranparent background separates the control from background video. Split windows was displayed to compare original and final video. Download trial, more details. watch video.
Snaml™ Theatre Auto Loop Playback for Advanced Apps
Update Aug 12, 2013. Release 3 added keyboard support and refined UI.
Update Nov 25, 2013. Release 4 supports Windows 8.1 and continuous preview.
Update Jan 27, 2014. Tested and rated by Best Windows 8 Apps.net as 10/10.
Update Feb 17, 2014. IR Remote Control is enabled for Windows 8 Home Theater PC. Update Apr 5, 2014. Auto loop playback function added for Digital Signage.


December 5, 2012 Toronto. Snaml Theatre, a touch media center on windows 8 was published today. It allows you to organize, navigate, and play media by touch, gesture, and mouse. key features: swipe ui over organizer, 3D perspective viewer, resumeable swipe & play, and playto video on HDTV. download trial, more details. watch video.
SnamlScript was Released as Open Source
March 8, 2014 Toronto. SnamlScript, a language of HTML5 generator, was released as an Open Source in GitHub. SnamlScript can work along with various Javascript Frameworks like jQuery, AngularJS, and D3JS to make web apps easier and manageable. More details.
Snaml Book 3.7 for iOS 7 Upgrated
Update Jan 28, 2014. Cool feature Pull-to-refresh for Previous Chapter added.

November 22, 2013 Toronto. Snaml Book 3.7 is the latest version for iOS 7. Cross Carousel UI by swipe was mixed up into iOS 7 and iCloud as well as 64-bit iOS 7 was supported. True Fullscreen browser allows users to develop/display HTML5 apps/contents faster and elegant on iPad. One touch on link of a snaml file on website you can load and upgrade Snaml Book instantly.
Snaml Card 3.6 for iOS 7 Released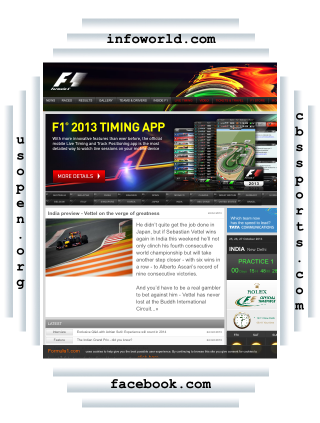 January 20, 2013 Toronto. Snaml Card 3.6 is released for iOS 7. A new UI for iOS 7 was redesigned for elegant and one hand operation. Four visual directors was around the center to sign the swiping direction. Now you can load a Snaml Card File on website by one click. That is Snaml Users can share organized favorite websites.
Intel Technology Provider Gold Partner
January 9, 2014 Toronto Neatware now is an Intel Technology Provider Gold Partner.
Crystal Clear 4K Video on Snaml Theatre
July 18, 2013 Toronto. 4K Ultra HD video can be smoothly played by Neatware's Snaml Theatre, Ladybug Player, and Ladybug Mixer on Windows 8 with Intel's Core Ivy Bridge/Haswell processor. Enabled Quick Sync hardware video acceleration, Ladybug Mixer can play one 4K video and mix with other videos in real-time.
Neatware Exhibits Mobile Technology in OCE Discovery
May 27, 2013 Toronto. Neatware exhibited Snaml Mobile Technology for Connected Car application in OCE Discovery Conference, Booth 1750, Toronto Convention Centre, on May 27-28, 2013. Ontario Centres of Excellence (OCE)'s Discovery is Canada's leading innovation-to-commercialization conference, showcasing leading-edge technologies, best practices and research in Ontario. Snaml Theatre 2.0
Ladybug Player 7.5 Supports Windows 8 in 32/64-bit
February 26, 2013 Toronto. Multi-tasking, Windowsless Ladybug Player 7.5 was released to support Windows 8 in both 32-bit and 64-bit. 64-bit Ladybug Player 64bit can use more than 4GB memory for Big Data media.
Milestone Ladybug Mixer Professional 4.0 Released
February 18, 2013 Toronto. Today Neatware announced the release of Ladybug Mixer Professional version 4.0, a milestone software with HLSL/GPU programmability for Stream Computing and Image/Video Processing (IVP) in realtime. Note: HLSL is an official gaming language of DirectX for Windows and XBox. More on Neatware's popular HLSL Introduction.

New features allow users to develop their own shaders, do JIT comipile, and load shaders in runtime. In addition, LM also supports IP Camera as an input source video for remote surveillance. Moreover, LM optimized codes by using 128/256-bit SSE/AVX SIMD processor and hardware decoder like Quick Sync for multiple Full HD video acceleration. Finally LM UI has been modified for Touch screen operations. More about Ladybug Mixer.
Technologies
Mobile Cloud Platform
manage mobile cloud apps
Video Computing Platform
processing multi-channel videos in real-time.
IP Camera, Video Mixer, VMS
Wireless Sensor & Control Network (WSCN)
Connected Car
Infotainment System, Dashboard
Game
3D, GPU, DirectX, OpenGL, HLSL