EULA
END-USER LICENSE AGREEMENT
Introduction
Player means Neatware Ladybug Player XP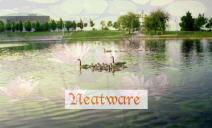 This Neatware End-User License Agreement [EULA] is a legal agreement between you and Neatware for Neatware Ladybug Player XP Demo Version software product. The Player includes program, demo files, and electronic documentation. If you do not agree this agreement, do not install or use Player and return to your dealer.


Grant
Neatware grants you to install and use Player on your own (one) processor. You may copy the Player solely for your backup purpose on other media. To install Player on a network server you need a site license. Contact Neatware sales@neatware.com for more information.
You may print the electric documents in the Player solely for internal purpose and are not published or distributed for third party.
Limitations
You may not resell, rent, lease, or lend the Player software.
You may not reverse engineer, decompile, or disassemble the Player.
You may not separate the components of the Player for use on more than one computer.
You may not copy or distribute Player on the CD-ROM, VCD, DVD, Internet, Online, or any other media except solely for your backup purpose.
NO WARRANTY AND LIABILITY FOR CONSEQUENTIAL DAMAGES
There is no warranty for the Player.
When you use the Player you agree to indemnify, hold harmless, and defend Neatware from and against any claims or lawsuits, including attorney's fee, that arise or result from the using Player.
The Player is protected by copyright laws and international copyright treaties, as well as other intellectual property laws and treaties. All titles and copyrights in and to the Player and any copies of the Player are owned by the Neatware or its suppliers.