WHY LADYBUG PLAYER XP?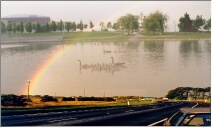 Ladybug Player
XP
is a fast, ease-of-use, and high quality movie player. You can make one click to play VCD, watch AVI and MPEG movies on the windowless and fullscreen. You can watch and listen video music during web browsing. You can generate an attractive picture by snapping a frame from movie and make a transform with your psersonal picture. Finally, you can open multiple windows to play many movies at the same time.
WHAT ARE SPECIAL FEATURES OF LADYBUG PLAYER XP?
recognize many video formats
normal, windowless, fullscreen windows
video frame snap and store
arbitrary window size and position
watch picture files on XP
video picture composition (only for full version)
run for all windows (95, NT, 98, 2000, ME, XP)
customize playback and control
play multiple video simultaneously
set video view as top window
HOW TO PLAY VCD?
Insert VCD disk and click
VCD
button on
NBar
.
I CAN'T PLAY VCD ON MY CD-ROM, WHAT'S WRONG?
First make sure your CD-ROM/DVD can recognize the VCD format. You can copy a small file on your VCD to your hard disk. If it is not OK, your CD-ROM has trouble to recognize the VCD. Second make sure your VCD disk is fine.
CAN I PLAY VCD ON A DVD DRIVE?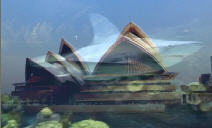 It dependents on DVD drive. There are VCD on published CD, on CDR, and on CDRW. If you plan to play VCD in the CDR media, PIONEER DVD drive is a good selection. APEX and RAITE DVD drives can recognize CDR, CDRW, and VCD. SONY and PANASONIC DVD drives can not read the VCD that stored in the CDR media. However they can read VCD on the CDRW media. And they can read audio-only VCD.
HOW TO PLAY AVI/MPEG VIDEO IN FULLSCREEN WITH IE VIA BROADBAND?
Launch Windows Explorer from Star/Programs.
Click View/Options open option sheet and select File Types.
Find Ladybug Files with details such as Extension: AVI; Content Type (MIME): video/avi; Open with: LBXPDEMO.
Click Edit to open Edit File Type Window.
In the Application used to perform action Edit box, fill the parameters such as "H:\Program Files\Ladybug Player XP Full\bin\LBXPDEMO.exe" "%1" /c "H:\Program Files\Ladybug Player XP Full\bin\LBXPCONF.ini". Where the first parameter is the LBXPDEMO.exe full path name; the "%1" represents the video file parameter; /c is the tag to use the initial customize file; the last parameter LBXPCONF.ini is the initial customize file.
Set mode=fullscreen in the LBXPCONF.ini file to launch as fullscreen.
Set autoexit=false in the LBXPCONF.ini file allows you leave the video screen opened. Press ESC key to exit the window.
In similar way you can view other type of video in fullscreen.
You can see the power of customization of Ladybug Player XP.
This function allows users to watch movie in fullscreen through broadband.
HOW TO PLAY AVI?
Click the "Open File" button on the top-left of the control NBar and select the .avi file you want, click OK, the player will play automatically.
THERE IS ONLY AUDIO IN AVI VIDEO WHAT IS WRONG?
CAN I PLAY DivX VIDEO WITH LADYBUG PLAYER?
Yes. You need to install DivX codec at first. To download DivX codec
Click here
HOW TO GET THE VIDEO CODEC?
Download and install codec then you can watch almost all the movies with Ladybug Player XP. Please
Click here
to download codec pack (7.5MB).
CAN I PLAY VOB VIDEO IN DVD?
Yes, if you have a DVD codec installed in Windows. The vob video is in the MPEG-2 video format with Dolby Digital sound. To open a vob file you can goto the folder with the vob files and input *.vob in the file open dialog box, then select one or more .vob files.
HOW TO SNAP A PICTURE FROM VIDEO?
Click the top right-most button and save the image in the Transform sheet.
CAN I RUN LADYBUG PLAYER XP ON A NOTEBOOK?
Absolutely. Your OS must be Windows95/98/2000/NT4/ME/XP.
DOES LADYBUG PLAYER XP WORK ON AMD AND OTHER X86 PROCESSORS?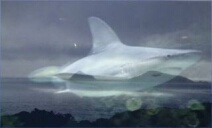 Sure. Ladybug Player XP is well done on Intel's processor. We and our customers have tested it on Intel's Cerlon, Pentium, Xeon, and Itanium processors. In addition, AMD's X86 processors are also very good to run Ladybug Player XP. The AMD's engineers have tested Ladybug Player on their processors without problems. Ladybug Player XP will work for other X86 compatible processors if they can run Windows Operating System.
HOW TO COMPOSE TWO PICTURES?
This is only available for full version of Ladybug Player. You can select to the transform table and click the Open button and open Image A or Image B. Then you need to select a transform and click the forward button (>>) to watch the transform animation.
HOW TO DOUBLE CLICK A .MPG FILE TO LAUNCH LADYBUG PLAYER?
Following operations tells you how to change .mpg file association to your LBXPDEMO.exe. Similarly you can replace Ladybug Player by other Player for default file association.

Windows Explorer ->
  View -> 
    Options ->
      File Types -> Find "MPG File" and Select It
      Edit ->
        Edit File Types->
          Edit Button ->
            [Application used to perform action] -> 
            Input C:\Program Files\\
              Neatware Ladybug Player XP Demo\LBXPDEMO.exe "%1"
            to replace the old player.